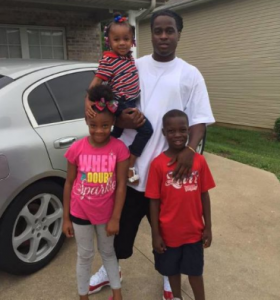 CrimeStoppers, through an anonymous donor, has received an additional $2,000 in reward money to be paid for any tips leading to an arrest in the murder of Jamar Hicks.
Hicks was murdered on July 16th when suspect(s) approached a vehicle Hicks and two others were traveling in the area of Trimble Road and Brickton Road in Columbia. The suspect(s) opened gunfire on the vehicle and the occupants, killing Hicks and injuring the other two victims. The anonymous donation in this case brings the reward total to $3,500.
This is the second time CrimeStoppers has accepted and received personal reward money to solve a homicide case. In February, CrimeStoppers announced an adjustment in the reward policy to accept personally-donated funds earmarked for solving a specific crime when an anonymous donor offered an additional $5,000 in reward money for tips leading to an arrest in the murder of Edmond "Ricky" Randolph, Jr. in June 2016. The anonymous donation in Randolph, Jr.'s case brings the reward total to $6,500.
If you have information that pertains to either of these cases, please call (573) 875-TIPS (8477). Your information will be taken over the phone and you will be provided a CrimeStoppers reference number. Phone calls are not recorded and there is no caller ID. If the information you provide leads to an arrest, a cash reward will be given. Tipsters will be required to call CrimeStoppers back and provide the CrimeStoppers reference number provided at the time you give the tip. During that call, payment will be arranged. CrimeStoppers does not call back or return phone calls to arrange payment. Further, CrimeStoppers does not require a conviction to pay out rewards.
https://875tips.com/wp-content/uploads/2017/11/Jamar-Hicks.png
395
369
Bryana Larimer
https://875tips.com/wp-content/uploads/2023/07/crimestoppers-logo-300x151.png
Bryana Larimer
2017-11-22 21:16:33
2017-11-22 21:16:33
Jamar Lamont Hicks, 2017